Covered Dish
July 11th, 2021
God has blessed us today with the opportunity to finally be together again with one another this Sunday afternoon in this *NEW* Post-COVID world! What a wonderful world it is!
J.A.M.M.ERS
JAMMERS receive a Special Gift.....
This past April, the after-schoolers made cards and put them with a "Goodie Box" to send to SFC David Schlapak, who is presently deployed with the US Army serving in Afghanistan. (David is the husband of Casey Bostic, Mrs. Belinda's granddaughter) Team 2222 signed an American Flag and sent it to the children in appreciation of their Support.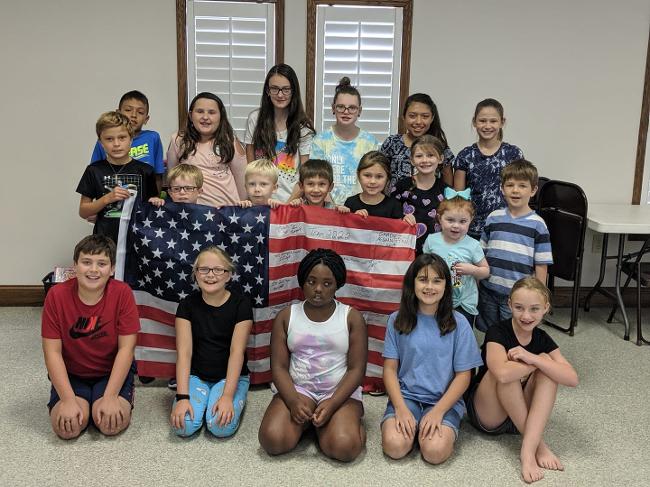 Summer Beach Party
June 2019
Under Construction
April 2017
Christmas Party 2016
December 10th, 2016
Rockfish's 260th Birthday
October 16th, 2016
Veterans' Day Service & Luncheon
November 8th, 2015
HOT DOGS & HOMEMADE ICE CREAM
August 1st, 2015
Veterans' Day Service Luncheon
November 2, 2014
Sally Woodward Reunion
September 23rd, 2014
HOT DOGS & HOMEMADE ICE CREAM
August 23rd, 2014